Description
Verdanté is your gateway to a beatific life close to everything your heart desires. Located in Sector 95, Gurgaon, with a minimum of 60m wide sector roads and all the infrastructure already in place, congestion and bottlenecks are the words you will erase from your lexicon. Discover a habitat where the best in class contemporary living blends harmoniously with serenading natural surroundings. Within five minutes driving distance from NH8, Dwarka Expressway, Southern Peripheral Road (SPR) and Kundli-Manesar-Palwal Road (KMP), you are never far from anywhere. The complex has 425 feet frontage with 84m wide road right in front.
AN ARCHITECTURE TO PLEASE THE EYES OF THE BEHOLDER
Beautiful fusion of nature and new-age architecture is what Verdanté is all about. Architecture that has a unique and blissful attitude, just like a painter's masterpiece; gives an all-new meaning to the novel and contemporary living, characterised by space, convenience, style and luxury blended together to offer the most fulfilling living experience.
Verdanté strikes the right balance between tranquility and magnificence, skillfully etched on to nature's easel.
The Terrace Apartments
The Terraces
Verdanté offers 96 high-end apartments of 3 bedrooms each with attached spacious balconies and separate space for the domestic help/home office. 'The Premiums' are open from three sides. They offer the best in class space, planning and amenities. Simply the perfect place to unwind, relax and just be yoursel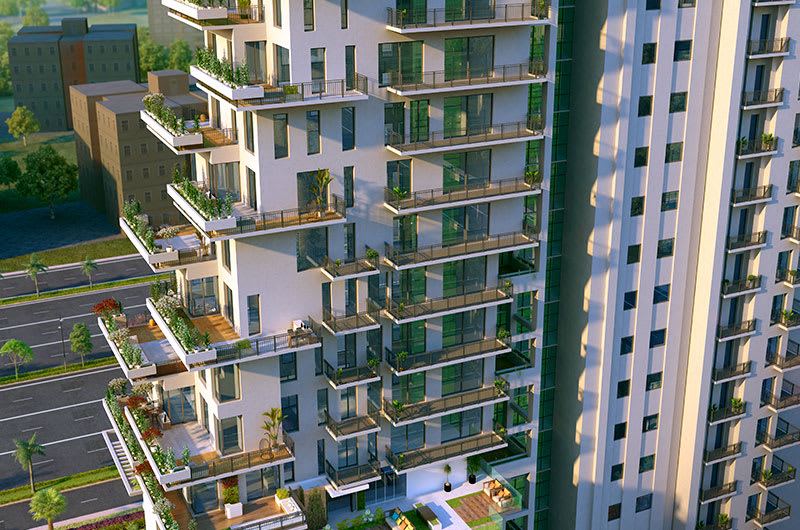 The Grand Terraces
Gurgaon's first Terraced hill apartments, Verdanté by SAAN, boasts of independent private terraces equivalent to a typical ground floor front lawn right up till the 24th floor.
There are 60 such apartments of 3 & 4 bedrooms each, providing ideal spaces for contemporary ideas. Open your door to a fresh new beginning every day. With a private terrace, you can enjoy the early morning sun and relish the cool breeze or exercise your way to a healthy lifestyle.
The private terraces provide a relaxed environment for rejuvenation, celebration and just about anything your heart desires!
EVERYTHING YOU EVER WISHED
In keeping with SAAN Group's vision of building unique and novel spaces where you can create a realm of your own, the private terraced deck offers a perfect place to unwind, be it in solitude or in the company of your near and dear ones.
Verdanté boasts of a private deck for every terraced apartment.
Let your life sail smoothly. The terraced deck provides you a perfect place where you can enjoy the sunset and relish your favorite drink.
AMENITIES
Style and luxury blended together to offer the most fulfilling living experience. scroll down
Vehicle Free Housing Complex
No surface vehicular movement ensures the safety and security of all the residents enjoying all the facilities that SAAN Verdante has to
One Of The Lowest Density Group Housing In Entire Delhi Ncr
With just 156 apartments planned in TWO towers, we offer more than 81% open space. With a density of approximately 41 apartments per acre, SAAN Verdanté offers one of the lowest density in entire Delhi NCR.
A World Of Exclusivity 'The Sky Lounge'
The idea of owning a home in Verdanté is just the beginning of what is so unique about living at Verdanté. 'THE SKY LOUNGE', located at Level 8 in each tower, offers multiple options. It can turn into a library, crèche for kids in the daytime and a perfect place to sip a cup of coffee during evening
Imagine The Serenity
Just before your evening ends, you relax on the sky lounge. As you sit back, you get a whiff of green leaves in the tranquil environs, allowing you to be at peace in the lap of Mother Nature.
The Club, Recreational And Other Features
Verdanté offers a state-of-the-art clubhouse for the residents to enjoy with friends and family. The facilities that surround you will appeal to all the five senses. Cherish a life close to all your needs, revel in the joy of freedom, with all modern facilities of a rich community life in place.
Club House
Swimming pool
Splash pool for kids
Lounger pool
Pool bar
Multipurpose hall
Reading room
Card room
Gym
Planted bed
Provision for restaurant
Coffee shop.
Recreational Features
Tennis court
Half basketball court
Putting green
Treehouse for kids
Cricket practice pitch
Badminton court
Skating rink
Jogging track
Kids play area
Yoga and meditation space
Amphitheater
Senior citizen park
Large central greens
Dedicated pet zones
Outdoor gym
Herb garden
Selfie points
Photo tunnels
Outdoor play area for kids
Dedicate senior citizen zone
Convenient Shopping Centre
To cater to all your daily needs.
SITE PLAN
Location Map
FLOOR PLANS
Price List
SIZE (SQFT)
TYPE
PRICE
1965
3BHK+SQ
1.27CR
2779
3BHK+STUDY
+SQ+TERRACE
1.80CR
2900
3BHK+STUDY
+SQ+TERRACE
1.88CR
3062-3081
4BHK+FAMILY
LOUNGE+SQ+TERRACE
2CR
3352
4BHK+FAMILY LAUNGE
+SQ+TERRACE
2.18CR
3635
4BHK+FAMILY LAUNGE
+SQ+TERRACE
2.36 CR
Property Video
Property Google Map
Features
Airconditioned
Amphitheater
Badminton Court
Bar & Lounge
Basket Ball Court
CCTV Surveillance
Children Play Area
Club House
Creche & Day Care
Daily Need Shop
Fire Fighting System
GYM
High-End apartments
Home Theater
Jogging Track
Kids Pool
Lawn Tennis
Modular Kitchen
Multipurpose community Hall
Near posession
PARK & LANDSCAPE
Possen Linked payment plan
Power Backup
Security
Semi Furnished
SPA & Yoga Studio
Squash
Swimming Pool
Table Tennis
Wifi
yoga center
Similar Properties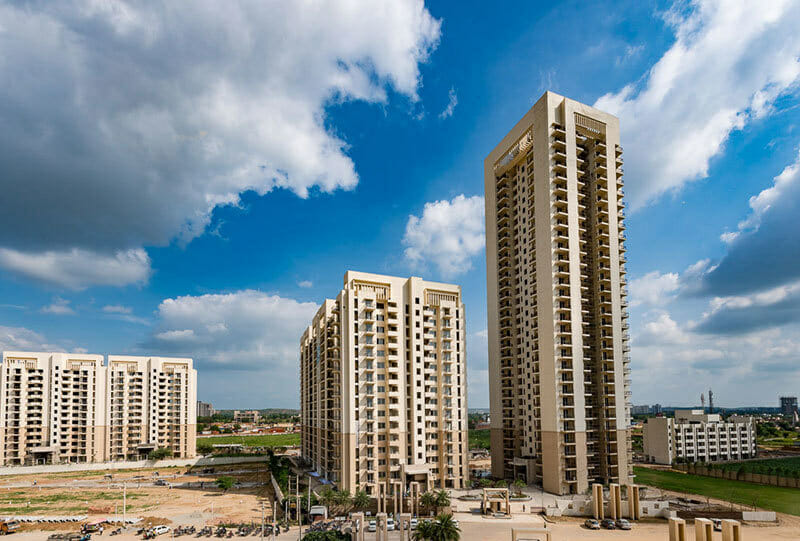 Added: March 25, 2016
1-1.5CR, 1.5-2CR
Contact For Price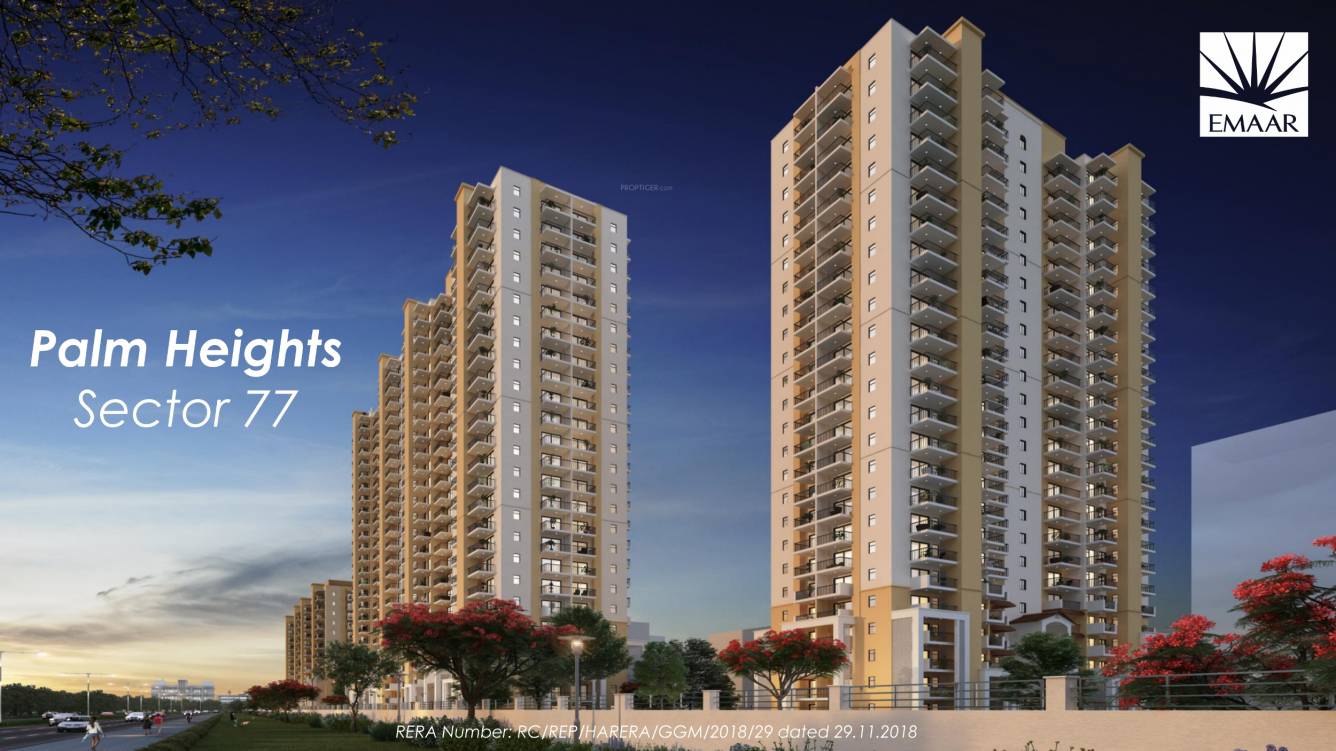 Added: April 26, 2019
1.5-2CR, 2-2.5CR, 3-5CR
Rs1.24 to 5.5 Cr Onwards